"The best way to keep a prisoner from escaping is to make sure she never knows she's in prison."
We arrive at the Royal residence later than expected so there is only a stable boy who hurriedly takes our horses as we dismount. We rode ahead of the rest of our belongings and servants, but Gregory does the work of a housemaid quite skilfully and helps untie my laces and unplaits my hair. I try not to linger on the questions that arise in my head (about how someone must have shown him how to master all those womenly tasks) and let myself simply enjoy how warm his callused hands are as they linger a bit longer on my body, as if by chance.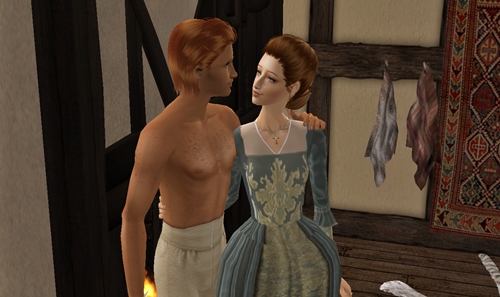 I see the King and the royal household for the first time the next morning, at Mass. Even if he can't be older than 65, the King looks aged far beyond his years. Aged, but still in power and far from how frail the Crown Prince appears. While the King still carries himself straight (even if he occasionally has to reach for the support of my husband), the Crown Prince has to be excused from the service after less than an hour, his face drenched in cold sweats and trying to contain his persistent coughs.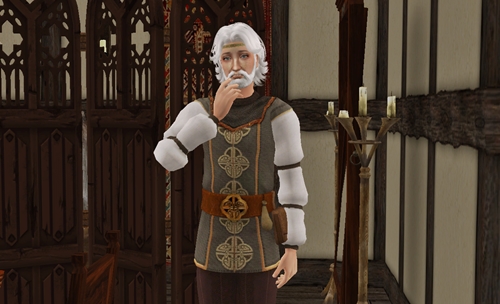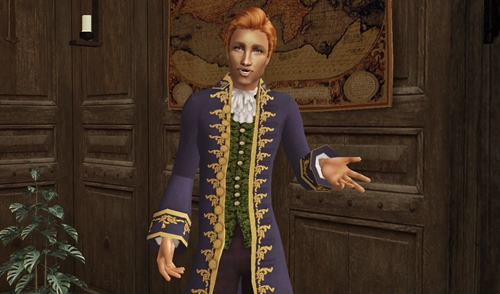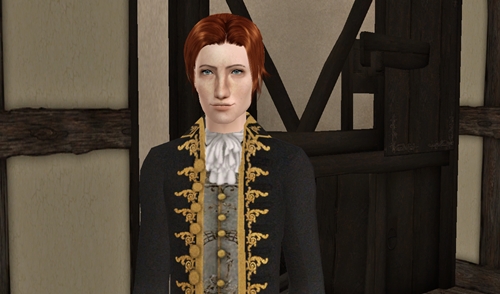 His young wife (my husband tells me she is only 15 and they've already been married for 3 years) is at his side in a moment and carefully tries to lead him to his rooms. She too looks frail and weary and I can see that she is with child. I'm not yet familiar with the state of affairs at the Court, but I will later find out that the young Crown Princess already gave birth to a stillborn son only 5 months into their marriage, she then managed to birth a healthy daughter followed by a very frail one and so now the King and his lords are anxious to see if she will finally give the Kingdom the heir that everyone is expecting. The poor creature looks almost afraid as everyone's glance follows her anywhere she goes.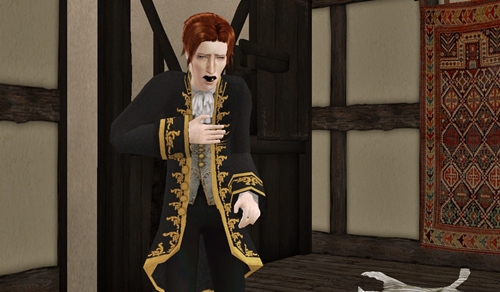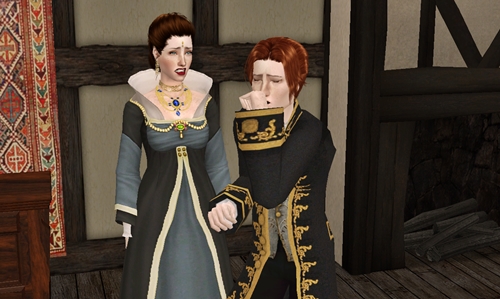 I can't help but think of my daughter, Rosalie who I've been told is pregnant with a wedding night baby. She and the future Queen will probably give birth around the same time and if Gregory will follow his plan, I will be there to assist her. I haven't seen my older children since before the birth of my Charlotte and I fear that they were too young when we parted to remember me.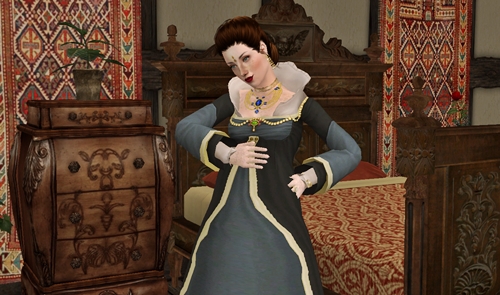 In the meantime, it looks like Gregory has managed to arrange marriages for 2 of them. Rosalie has already been married to a young Baron. His wealth isn't very impressive, but his reputation is untarnished and the two of them aren't very far in age (my Rosalie recently turned 18, while her husband is only 25). Our son, Francis is to marry a young heiress, the daughter of a Duke. I don't know a lot about the young girl, only that she is related to our future Queen and that I will probably meet her soon.
______________________________________________________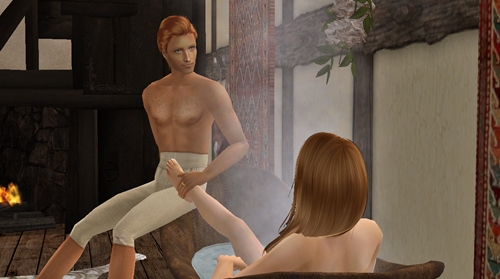 "Alleken, there is something I need you to promise me." My husband's tone is grave and I can't help the slight shiver that I feel along my backbone despite the warm water that the maids have carried for my bath. He's just returned from a meeting with the King and the Council and judging by the slight frown he's trying to hide from me, I can tell that it didn't go too well. Our time at the Court almost faded away and there are only a few more weeks until Christmas. Soon we will have to start preparing for our departure and the thought that I will finally see my daughter again makes me a bit more indulgent than usual.
"If I promise to take into account your council, will you tell me what this is about?"
"Promise me that whatever happens, whatever sudden charitable calling you might feel, we are leaving the Court and staying at Riverswood. Promise me you are not going to try to get involved with the Crown Princess's confinement. I have a bad feeling about it and I don't want your name associated with any of it. You're too new to the Court and your reputation is too fragile."
By voicing his worry, my husband is only expressing everyone's concerns, yet I can see why he does it in the privacy of our bedchamber and away from prying eyes. To speak such a thing is to commit treason because, despite the Crown Princess' delicate health, the entire court is hoping for an heir to the Crown. The Crown Prince's health is getting worse before own own eyes and we are not sure if he will live long enough to inherit the Kingdom from his father. Having the future Queen give birth to a healthy heir is crucial for the royal family.
So I can understand where my husband's concern is coming from. In the past few months, I have grown closer to the young unfortunate Crown Princess. She's got dozens of maids and ladies in waiting, yet I can see that she feels isolated. She wasn't raised in the middle of the Royal Court, like my sister-in-law, Agnes and she was so young when she was married to the Prince that she didn't fully realize what responsibilities her new rank would impose. She is embarrassed by all the attention and completely overwhelmed by the obligation to birth an heir as soon as possible. While someone like Agnes thrives by being surrounded by flattering courtiers and intrigue, little Crown Princess Mathilde probably feels smothered in the middle of all the attention. I can't help but feel sorry and regard her like my little Charlotte, who is only 5 years younger.
"Please, Alleken, just once do as I say and I promise not to ask anything else of you. I simply have to know you're safe and away from this possible scandal. Whatever happens to the Crown Princess or the baby she's carrying, I need to know you won't be held responsible."
His concern is touching and this time I decide to do as he says. I too have a bad feeling about this baby.
"We'll leave for Riverswood the day after tomorrow", I concede. I am impatient to see my daughter and make sure she is alright.
His touch is familiar yet so new as his fingers lazily trail along my calf and there's comfort and care and maybe a little bit of lust too in the way he's caressing my skin.